Product Design from Concept to Production
How do you go from idea to prototype to product? Like this.
At CreatID designing attractive, functional, meaningful solutions is what we do. From product design to assembly line, we deliver results for every stage of the product development process. Our innovative solutions are engineered to be manufacture-ready, and we'll source vendors and build relationships to make it all possible.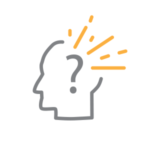 Your imagination. Our Research and Development. BFF's.
The best laid plans…turn into great prototypes.
Industrial design projects begin with an idea that challenges us to do something faster, better, or as never done before. It starts with CreatID's R&D—a quick market study followed by brainstorming, sketching, and benchmarking. Along the way we provide insight, supply direction, and establish project scope for development.
We capture your ideas clearly, then expose the most effective path to move your vision forward. Always encouraging internal discussion and inspiration, CreatID can assist with any type of industrial design project.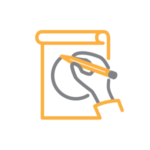 Product design to maximize the viability of your ideas.
From sketch work to 3D, our designs are always on point.
Exploration of concepts—and maintaining sharp focus on the user experience—is necessary for a successful product design. CreatID will traverse the options and possibilities to provide solutions at every intersection of the development process. Through sketch work or 3D CAD rendering, CreatID presents tangible concepts for prototyping, realization, and further refinement.

We shape and define concepts to create well-executed, aesthetic product designs. CreatID delivers in formats well-suited for a physical product or the presentation of an idea for crowd-sourcing—and everywhere in between.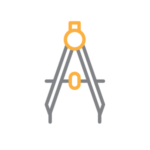 We'll engineer the **** out of it.
Solidworks or CAD. We've got the power.
Solid communication is crucial throughout the product development process. CreatID values securing and sharing accurate information that captures design intent for our vendors. Solidworks renderings that represent material and texture, exploded assembly views, 2D CAD drawings for the shop floor, production and end-user wordless assembly instructions…we output the support documentation necessary for a successful project.
Extending to onsite manufacturing management, CreatID identifies and incorporates opportunities for cost reduction and manufacturing improvements as your industrial design project progresses. All told, we speak engineer like a native.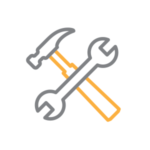 Painless vendor sourcing. Really.
Kickstarter says GO! Don't panic. We know what to do next.
The final mile can be the most difficult part of any project. We'll source the vendors that fit the design scope and are committed to bringing fabrication and manufacturing across the finish line. CreatID has a proven track record of leveraging manufacturers' talents to efficiently progress toward the desired outcome.

Pilot prototype or pre-production run, CreatID always maintains your product's design integrity. We'll turn over the finished product, so you can move on to marketing and distribution efforts.